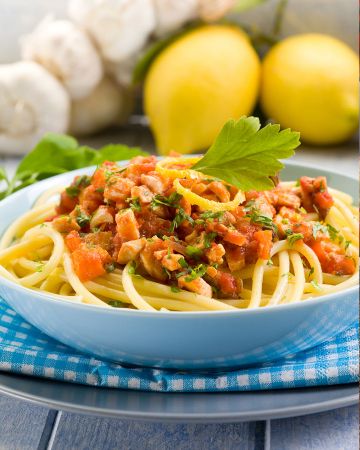 Welcome to our kitchen, where passion for authentic flavours mixes with love for tradition. Today we present a culinary delight that will transport you straight to the heart of Mediterranean cuisine: Bucatini al Tarantello. A rich and tasty dish, perfect to delight the palate of family and friends.
Ingredients for 4 persons
Olive oil
400 g red tarantello
5 cloves of garlic
500 gr. of peeled tomatoes
Peppercorns
White wine
Salt
Parsley
400 gr. of bucatini
Start by browning the onion in a little olive oil, adding a clove of garlic for that irresistible aromatic touch.
Add the chopped tuna tarantello (400 gr) and about 400 gr peeled tomatoes cut into small pieces. Let everything simmer for about 10 minutes.
Add a pinch of peppercorns, a touch of white wine to intensify the flavours and a generous amount of salt to enhance each flavour.
Meanwhile, cook the bucatini in plenty of salted water according to the instructions on the packet until al dente.
Once the spaghetti is cooked, add it to the delicious tarantello and tomato mixture. Stir gently to mix everything together.
Before serving, sprinkle the dish with plenty of freshly chopped parsley and a touch of freshly ground black pepper.
Serve your Bucatini al Tarantello hot, perhaps accompanied by a good chilled white wine, for an authentic and unforgettable gastronomic experience.
We are sure that this dish will soon become a classic in your kitchen. Enjoy!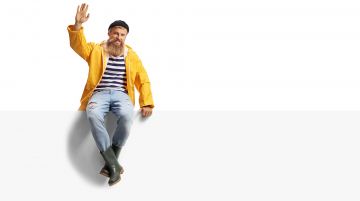 Do you need help or want to place an order?
Contact us on our phone number or by filling in the form, we will answer all your questions as soon as possible.