Tonno Astor: Passion and Quality
At Tonno Astor, passion for the sea and tradition combine to create an unparalleled culinary experience.

Tonno Astor was established 25 years ago as Il Tonno Rosso s.a.s from Giuseppe La Torre's passion for the sea and for tuna. Today, carrying on the company's canning tradition are Giuseppe's sons, Antonino and Domenico La Torre.
The tradition of tuna products is anchored in places with an ancient history of tuna fishing, such as Trapani. This city, embraced by the sea, the wind and rich in salt pans, is the perfect place for quality production.
The company now has several stores and tasting venues in the most picturesque locations in the Sicilian province.
☑ LA CASA DEL TONNO e i CAPRICCI DEL TONNO on the island of Favignana.
☑ IL GUSTO DAL 1965 in San Vito Lo Capo
☑ ASTOR - administration and point of sale in Trapani
Our products
We sell the best red tuna in tins and glass, obtained with care and dedication. The processing of tuna allows us to offer also derivative products of the highest quality, including selected tuna bottarga, tuna salami, tuna mosciame and smoked tuna.
In addition to tuna, we offer a wide range of sicilian enogastronomic products, including pâtés and pestos from the gastronomic traditions of Trapani and Sicily. Each product is carefully selected and prepared with passion.
Tonno Astor today
Since the beginning of its activity, the company has set as its priority objectives:
complete customer satisfaction
consumer protection
a wide selection of quality products
Today, Tonno Astor is a brand that is recognised for its quality, the result of processing using ancient traditions; effective company organisation; careful management of all processes; control of the raw materials used and its dedication to sustainable fishing. We strictly comply with international and national regulations on 'tuna quotas' in order to protect this precious fish resource, even though this presents a challenge for small companies like ours.
We are proud to share with you our passion for tuna and the authentic flavours of Sicily. We invite you to explore our selection of typical products, available in our shops in Favignana, San Vito Lo Capo and Trapani, or on our website, with fast delivery in Italy and abroad.
Discover the pleasure of savouring unique and authentic products. Thank you for being part of our history.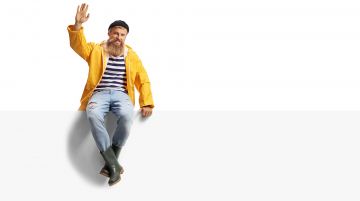 Do you need help or want to place an order?
Contact us on our phone number or by filling in the form, we will answer all your questions as soon as possible.