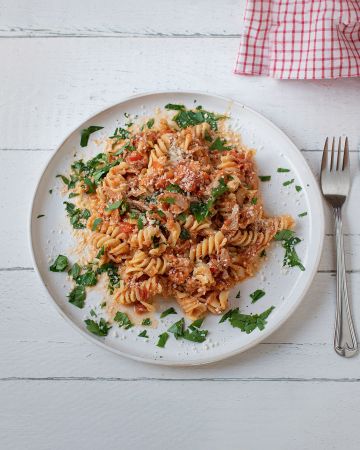 Fusilli with tuna, tomato and parsley
The combination of al dente fusilli, succulent red tuna and rich, flavourful tomato, combined with the fresh aroma of parsley, creates a culinary experience that will please every palate. Simple to prepare and incredibly tasty, it is perfect for a quick lunch.
Ingredients
Fusilli
2 cloves of garlic, minced
1 red chilli pepper, finely chopped
400g tomato puree
200g Astor Red Tuna, drained and crumbled
Fine salt, to taste
Fresh parsley, chopped
Cook the fusilli in plenty of salted water according to the instructions until al dente. Drain them and keep a cup of cooking water aside.
In a large frying pan, heat a little olive oil over medium heat. Add the chopped garlic and red chilli and fry them until golden and fragrant.
Add the tomato puree to the pan and cook over a medium heat for about 5 minutes, stirring occasionally, until the sauce thickens slightly.
Add the drained and crumbled Astor Red Tuna to the sauce. Leave to cook for a further 2-3 minutes, stirring gently so that the tuna mixes well with the sauce.
Add the fusilli to the pan with the tuna and tomato sauce. Stir well so that the fusilli is completely coated with the sauce. If the sauce is too dry, add some of the pasta cooking water to achieve the desired consistency.
Before serving, sprinkle the dish with plenty of chopped fresh parsley. The parsley will give the dish a fresh touch.
Transfer the fusilli with tuna, tomato and parsley to serving plates. Adjust the salt if necessary. Serve immediately and enjoy this delicious pasta dish, bon appetit!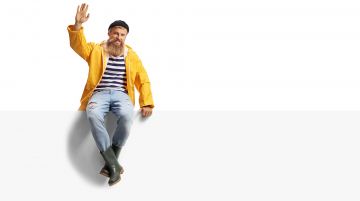 Do you need help or want to place an order?
Contact us on our phone number or by filling in the form, we will answer all your questions as soon as possible.