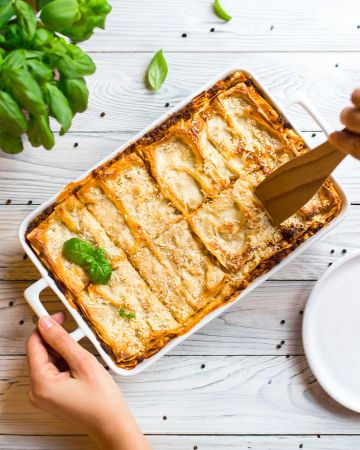 Lasagne with codfish ragout
Today we present a delicious baked pasta recipe with a special twist: Norwegian Salt Cod ragout. This dish is a triumph of Mediterranean flavours, with the juicy cod, sweet cherry tomatoes and herbs blending perfectly with the baked pasta. Ready to delight your palate?
Ingredients
600 g desalted Norway Cod, cut into pieces
9 sheets of lasagna noodles
200 g cherry tomatoes, cut in half
1 yellow onion, finely chopped
2 cloves of garlic, chopped
Capers, to taste
Black olives, pitted and sliced
Fresh basil, chopped
Fresh thyme, chopped
Fresh marjoram, chopped
500 ml béchamel sauce
200 g grated cheese (parmesan, pecorino, or a combination)
Salt and pepper, to taste
Olive oil, for greasing the baking dish
Preparation
Preparation
In a frying pan, fry the garlic and onion with a little olive oil until golden brown. Add the halved cherry tomatoes, salt cod, capers and black olives. Add the thyme, basil and marjoram. Adjust the salt and pepper to taste. Cook over medium-low heat until the cod is tender and the sauce is thick.
Prepare the béchamel sauce according to your favourite recipe or use a ready-made béchamel sauce. Add half of the grated cheese to the béchamel sauce to make it even creamier.
Preheat the oven to 180 degrees. Lightly grease a baking tray. Cover the bottom of the baking dish with a thin layer of the cod ragout. Overlap a layer of lasagna sheets, followed by a layer of béchamel sauce and a sprinkling of grated cheese. Repeat this process until you run out of ingredients, making sure to end with a generous layer of béchamel sauce and cheese.
Cover the baking tray with aluminium foil and bake for about 25-30 minutes. Remove the foil and bake for a further 10 minutes or until the surface is golden brown and crispy.
Let the lasagna rest for a few minutes before cutting, to allow the flavours to meld. Serve hot, garnishing with fresh basil leaves and a generous sprinkling of grated cheese.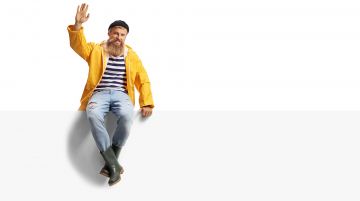 Do you need help or want to place an order?
Contact us on our phone number or by filling in the form, we will answer all your questions as soon as possible.