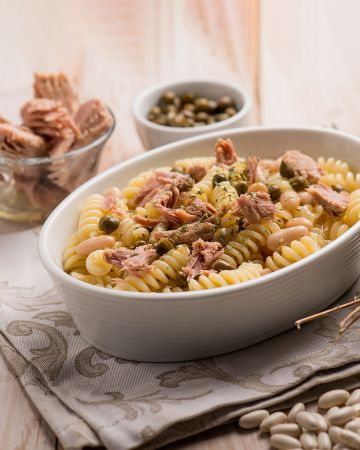 Pasta with tuna and capers
Our delicious Tuna and Capers Pasta recipe is a perfect blend of Mediterranean flavors. Pasta Tuna and Capers is an authentic culinary experience that brings the genuine flavors of Italian cuisine to the table, perfect for satisfying the most discerning palates.
Ingredients
300g pasta (at your choice)
200g shredded tuna
2 cloves of garlic, finely chopped
2 tablespoons capers, rinsed and dried
1/2 cup dry white wine
2 tablespoons olive oil
1 cup hot water
1 teaspoon dried oregano
2 tablespoons fresh parsley, chopped
Salt and black pepper, to taste
Preparation
Preparation
Cook pasta in plenty of salted water following the instructions on the package until it is cooked. Drain and set aside.
In a large pan, heat olive oil over medium heat. Add chopped garlic cloves and sauté until golden brown and fragrant.
Add the chopped tuna and the rinsed and dried capers to the pan. Cook them for a few minutes until the tuna turns golden brown.
Pour the white wine into the pan and let it evaporate, allowing the flavors to meld.
Add the hot water, dried oregano, chopped parsley, salt and black pepper to taste. Let the sauce cook over medium-low heat until it thickens slightly and the flavors blend well.
Add the previously cooked and drained pasta to the pan with the sauce. Stir well so that the pasta is completely covered with the flavorful sauce.
Transfer the Tuna and Capers Pasta to serving plates. If desired, sprinkle with some fresh chopped parsley and a sprinkling of black pepper. Serve hot and enjoy this delicious pasta dish!
Enjoy!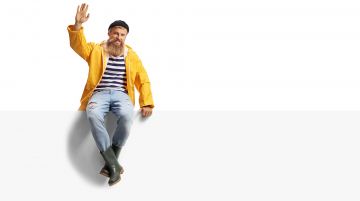 Do you need help or want to place an order?
Contact us on our phone number or by filling in the form, we will answer all your questions as soon as possible.