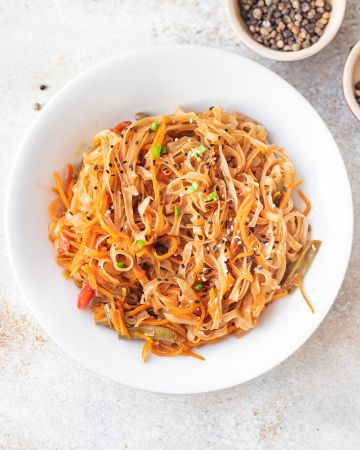 Soya Noodles with Cod Wok, Fruit and Vegetables
This combination of flavours and textures will take you on an extraordinary culinary journey. Discover how to prepare this exceptional dish that will delight your palate and surprise your guests.
Ingredients
600 g of desalted Norway Salt Cod
8 zucchini flowers
2 courgettes
2 carrots
2 fishery
1 leek
1 aubergine
Soya vermicelli
Preparation

Finely chop the leek and fry it in a wok over medium heat.
Add the julienne-cut courgettes, carrots and aubergines. Continue stirring until the vegetables are tender but crispy.
Cut the Norway Cod into pieces and add to the wok with the vegetables.
Add the chopped squash blossoms, pineapple and fishery. Stir the ingredients well in the wok.
Keep the soy vermicelli in cold water for a couple of minutes to soften them.
Blanch them briefly and add them to the wok of vegetables and fish. Stir gently to mix the ingredients well.
Arrange the soy noodles with the wok of Norway Cod, fruit and vegetables on individual plates.
Decorate with fresh coriander leaves or pineapple chunks for a decorative touch and extra flavour.
Serve hot and enjoy this explosion of flavours in every bite. Enjoy!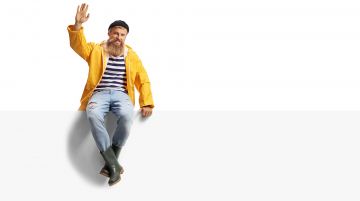 Do you need help or want to place an order?
Contact us on our phone number or by filling in the form, we will answer all your questions as soon as possible.