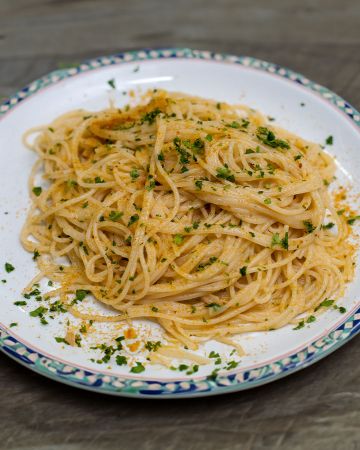 Spaghetti Favignanese style
Today we are going to reveal the secret of a Mediterranean delicacy: spaghetti alla favignanese. This recipe will take you straight to the shores of beautiful Favignana, an enchanted island in the heart of the Mediterranean Sea. Simple, quick and delicious, this preparation will make you fall in love.
Ingredients for 4 persons
spaghetti 400 gr.
grated tuna egg 40 gr.
a handful of chopped parsley
extra virgin olive oil
Preparatio
Preparation
Bring a large pot of salted water to the boil. Add the spaghetti and cook them "al dente" according to the instructions on the package. Drain well and save some of the cooking water.
In a large bowl, mix the spaghetti with the grated tuna egg. This secret ingredient will give your pasta a unique and irresistible flavour.
Add a generous handful of freshly chopped parsley. Dress the spaghetti with a generous drizzle of high-quality extra virgin olive oil. The oil will add depth and a rich aroma to your preparation.
Gently stir all the ingredients together until the spaghetti is well blended with the sauce.
Serve the spaghetti alla favignanese hot. If necessary, add a little cooking water to obtain a creamy consistency. Garnish with a leaf of fresh parsley for an attractive presentation.
Enjoy!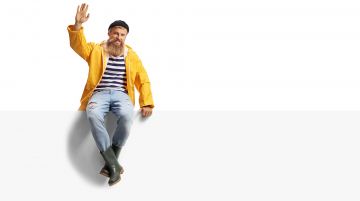 Do you need help or want to place an order?
Contact us on our phone number or by filling in the form, we will answer all your questions as soon as possible.