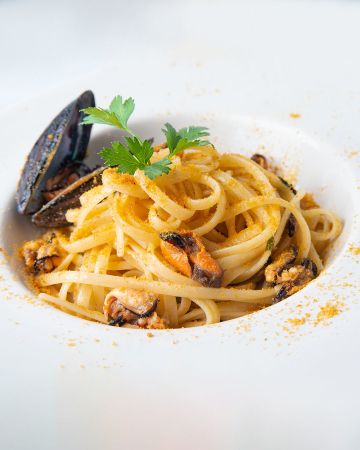 Spaghetti with mussels and bottarga
This dish is a delicious exploration of the flavors of the sea, with a touch of garlic, thyme, and olive oil that will make every bite an unforgettable dining experience. Preparing this delicacy is easier than you might imagine. Follow our simple steps and get ready to delight your palate with an authentic seafood feast.
Ingredients
400g of spaghetti
1 kg fresh mussels
50g of grated Astor tuna bottarga
2 cloves of garlic
4 sprigs of fresh thyme
4 tablespoons of olive oil
Salt, to taste.
Start by heating a frying pan with a little oil and a clove of garlic. After thoroughly washing the mussels, place them in the pan and cover with a lid. Let it cook until the mussels open. Once they open, you can remove the pan from the heat.
Meanwhile, cook the spaghetti in plenty of salted water following the instructions on the package. When they are al dente, drain and set aside.
Place the spaghetti in the pan with the mussels. Add the grated Astor tuna bottarga and the sprigs of fresh thyme. Saute everything together over medium heat for a few minutes, making sure the ingredients blend perfectly.
Once the spaghetti has absorbed all the flavors of the sea, serve hot on individual plates. Add a drizzle of extra virgin olive oil and a pinch of freshly black pepper if desired.
Take your forks and immerse yourself in this symphony of sea flavors. Enjoy every bite of this delicacy, letting the rich, enveloping taste of the mussels and the flavorful tuna bottarga wash over you.
Enjoy!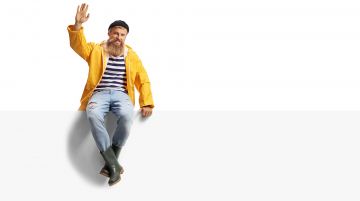 Do you need help or want to place an order?
Contact us on our phone number or by filling in the form, we will answer all your questions as soon as possible.