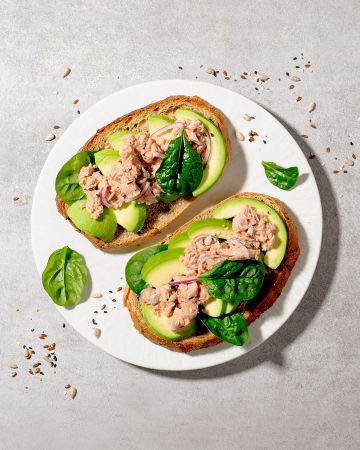 Toast with avocado, tuna, onion and basil
With our Toast with Avocado, Tuna, Onion and Basil, you can enjoy the goodness of fresh, healthy ingredients in a quick and easy dish.
Ingredients
1 ripe avocado
Red onion, thinly sliced
Tinned Astor Red Tuna
Slices of toasted bread
Fresh basil leaves
Preparation
Start by slicing the ripe avocado.
Prepare the red onion by cutting it into very thin slices.
Drain the Astor Red Tuna from the tin and set aside.
Toast the bread slices until crispy and golden.
Arrange the avocado slices on top of the toasted bread.
Add the thin slices of red onion on top of the avocado.
Now spread the Astor Red Tuna evenly over the onions.
Complete your toast with a leaf of fresh basil for a fresh touch.
It is perfect for a healthy breakfast, a light lunch or even as an afternoon snack. You can customise the recipe by adding other fresh ingredients such as sliced tomatoes or ground black pepper for an extra kick. Enjoy!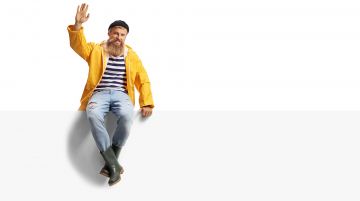 Do you need help or want to place an order?
Contact us on our phone number or by filling in the form, we will answer all your questions as soon as possible.