Ingredients: Durum wheat semolina, water.
Allergens: May contain traces of soya, mustard.
Wheat cultivated in Italy (Sicily) and milled in Sicily.
Nutrition statement - Average values per 100 g product
Energy value
1597 kJ / 376 kcal
Fats
of which saturated
1,2 g
0,3 g
Carbohydrates
of which sugars
80 g
4,2 g
Protein
11 g
Fiber
2,6 g
Salt
0,09 g
Sodio
0,04 g
The product is available in the following formats:
500 g.
Immerse yourself in the rich culinary tradition of western Sicily with Trapanese Busiata , an authentic celebration of flavours rooted in the city of Trapani.
Busiata, a unique pasta format, takes its name from its ancient method of creation. Originally, the dough was delicately wrapped around the stem of a local plant, 'buso' in Sicilian dialect. This traditional practice not only gives the pasta its characteristic twisted appearance but also creates a small void in the centre, allowing the shape to perfectly capture any sauce.
Busiata Trapanese is so steeped in local history that it has been officially recognised as a Traditional Food Product (PAT) by the region of Sicily. This recognition is not only a tribute to the craftsmanship of the artisans, but also to the passion of the people of Trapani to preserve authentic traditions.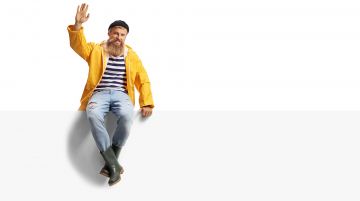 Do you need help or want to place an order?
Contact us on our phone number or by filling in the form, we will answer all your questions as soon as possible.