Red Tuna Tarantello in extra virgin olive oil
Red Tuna Tarantello in extra virgin olive oil 300g.
Ingredients: Red tuna tarantel (Thunnus thynnus), extra virgin olive oil, salt.
Allergens: Contains fish - Fishery product
Nutrition statement - Average values per 100 g drained product
Energy value
804 kJ / 192 kcal
Fats
of which saturated fatty acids
10,10 g
4 g
Carbohydrates
of which sugars
0 g
0 g
Protein
25,20 g
Salt
1,40 g
The product is available in the following formats:
300 g.
Let yourself be seduced by the 300g Red Tuna Tarantello in Extra Virgin Olive Oil, a gastronomic treasure that will take you on a journey of authentic flavours.
The delicate texture of the tarantello, combined with the extra virgin olive oil, creates a harmony of flavours that will leave you speechless. Discover the perfect blend of freshness and tradition.
Experiment with creative recipes, add it to your salads, pastas, or use it to prepare delicious bruschetta. Our Red Tuna Tarantello is the secret ingredient to turn every dish into an unforgettable gastronomic experience.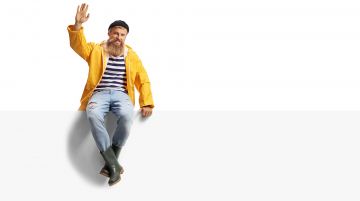 Do you need help or want to place an order?
Contact us on our phone number or by filling in the form, we will answer all your questions as soon as possible.