Red tuna ventresca in olive oil, Tonnaroto line
Red tuna ventresca in olive oil 300 g, Tonnaroto line.
Ingredients: Red tuna ventresca (Thunnus thynnus), olive oil, sea salt.
Allergens: Contains fish - Fishery product
Nutrition statement - Average values per 100 g product
Energy value
1743 kJ / 415 kcal
Fats
of which saturated fatty acids
38,70 g
5,60 g
Carbohydrates
of which sugars
0 g
0 g
Protein
16,70 g
Salt
1,40 g
The product is available in the following formats:
300 g.
This delicacy is obtained from the lower part of the tuna belly, known for its softness. It is processed in an artisanal manner, guaranteeing unparalleled quality.
This product is hand-packed, and each package reflects the passion and attention to detail that we have put into the art of tuna canning for years. We use only the highest quality raw materials, guaranteeing authentic goodness in every bite.
Red tuna ventresca in olive oil Tonnaroto Line is the ideal choice for those looking for a delicious and healthy dish. The top-quality olive oil lends a touch of richness and flavour, while the sea salt emphasises the freshness of the tuna.
It goes beautifully served with a side of fresh salad and succulent tomatoes. It is the perfect solution for those who want a tasty and nutritious meal, ready in just a few moments.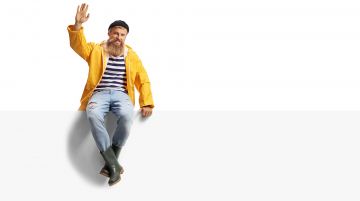 Do you need help or want to place an order?
Contact us on our phone number or by filling in the form, we will answer all your questions as soon as possible.