Tuna Bresaola
Versatile and refined thanks to craftsmanship
Ingredients: Tuna (Thunnus albacares) fillet (93%), sea salt (7%)
Allergens: Contains fish - Fishery product
Nutrition statement - Average values per 100 g product
Energy value
581 kJ / 137 kcal
Fats
of which saturated fatty acids
of which monounsaturated fatty acids
of which monopolyunsaturated fatty acids
1,1 g
0,3 g
0,1 g
0,4 g
Carbohydrates
of which sugars
0 g
0 g
Protein
32 g
Salt
6,8 g
Our tuna bresaola is the result of a meticulous selection of the finest parts of the tuna, skilfully processed to obtain a tender and tasty meat that literally melts in your mouth.
You can enjoy it simply as an appetiser, accompanied by fresh bread croutons and a drizzle of extra virgin olive oil, or you can enrich your salads and fish dishes with its deliciousness. Its soft texture and delicate flavour also make it ideal for creating gourmet and refined dishes that are sure to surprise your guests at special dinners and receptions.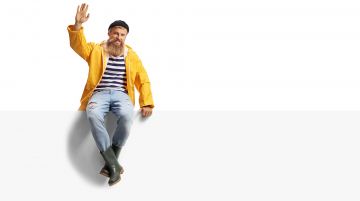 Do you need help or want to place an order?
Contact us on our phone number or by filling in the form, we will answer all your questions as soon as possible.