Red tuna buzzonaglia in olive oil
Red tuna buzzonaglia in olive oil, 300g.
Ingredients: Red tuna buzzonaglia (Thunnus thynnus), olive oil, salt.
Allergens: Contains fish - Fishery product
Nutrition statement - Average values per 100 g drained product
Energy value
1701 kJ / 405 kcal
Fats
of which saturated fatty acids
37,20 g
6,10 g
Carbohydrates
of which sugars
0 g
0 g
Protein
17,50 g
Salt
1,20 g
The product is available in the following formats:
300 g.
Explore the unique side of the red tuna with our 300 g Buzzonaglia in Olive Oil. It can be used in various culinary preparations:
Salads: Add a touch of elegance to your salads, giving them the depth of flavour of red tuna and olive oil.
Pasta: Enhance your pasta dishes with a generous portion of red tuna buzzonaglia, creating a delicacy that will delight every palate.
Bruschette: Spread red tuna buzzonaglia on slices of crusty bread and enjoy the perfect combination of the delicate texture of tuna and the character of toasted bread.
Mix the buzzonaglia with diced avocado, cucumber, edamame and a little soy sauce for an explosion of flavour in every bite. Allow yourself to be won over by the delicacy of the buzzonaglia.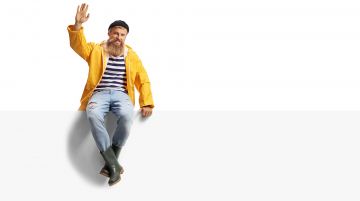 Do you need help or want to place an order?
Contact us on our phone number or by filling in the form, we will answer all your questions as soon as possible.